---
r.d. enterprises
290 Raub Road, Quakertown, PA 18951 USA
Tel: 215-538-9323
Email: rdent@rdent.com
October 2020 Specials
Each month we will feature merchandise at special prices.
Specials will change at the beginning of each month, so check back regularly.
Mention this internet special to receive your discount!
---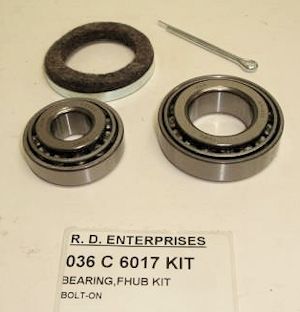 Front Wheel Bearing Kit for Europa and early Elan
Inner and outer bearings with races, felt grease seal, cotter pin and grease pack for bolt-on front hubs on all Europas: S1, S2 and TwinCam, and Elan S1/S2 with bolt-on hubs.
One kit contains parts for one hub.
Ref. 36C6017-KIT October 2020 Internet Special $27.00 (regular $34.00)
---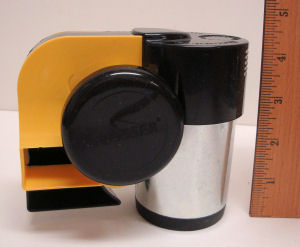 Compact Air Horn
Ultra Compact two-tone air horn unit measures about 4-3/8" tall x 5" long x 3" wide and weighs under 2 lbs., and it's LOUD! The sound measured at 2 meters is 115 dB. Easy installation because there's only one part to install, horn compressor relay and instructions included.
Ref. 50M6056R October 2020 Internet Special $49.00 (regular $59.00)
---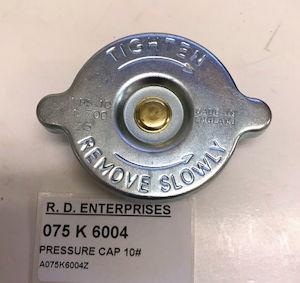 10-lb Pressure Cap
Appropriate for Elan, Plus 2, all Europa, Lotus Cortina, late Elite/Eclat. "Made In England" stamped so it even looks right!
Ref. 75K6004 October 2020 Internet Special $12.00 (regular $15.00)
---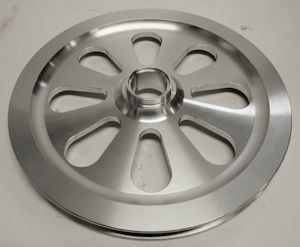 Aluminum Alternator Pulley for Europa TwinCam
We've made these special lightened pulleys again! Get in on the introductory price of $179.00 while you can! Made in USA, 6061-T6 aluminum. In stock now!
The original steel pulley weighs almost 2.5 lbs, this lightened alloy replacement weighs less than a pound!
Ref.74E0131RL Alloy Alternator Pulley Introductory Price $179.00
---
Internet Special prices are only applicable to stock on hand.
Prices do not include shipping unless otherwise noted.
You must mention this internet special to receive your discount!