---
r.d. enterprises
290 Raub Road, Quakertown, PA 18951 USA
Tel: 215-538-9323
Email: rdent@rdent.com
December 2018 Specials
Each month we will feature merchandise at special prices.
Specials will change at the beginning of each month, so check back regularly.
Mention this internet special to receive your discount!
---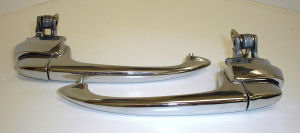 Door Handle Pair
Outside door handles for Elan S4, Sprint, Europa S2, TC and Special. Only sold in pairs.
Ref. 36B6052/3 December 2018 Internet Special $198.00/pair (regular $239.00/pair)
Door handle gaskets are not included with above handles.
Ref. 36B6164 small gasket $1.75
Ref. 36B6168 large gasket $2.15
---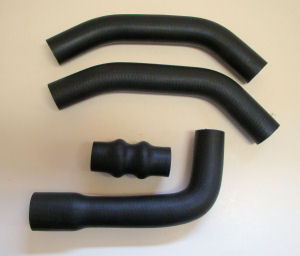 Europa S1/S2 Hose Set
Set of four hoses: two 46K0003 radiator hoses, one 46K0011(short hose connecting the swirl pot to the transfer tube) and one 46K0012 (elbow hose connecting the transfer tube to the water pump. This hose has an enlarged end for the thermostat.)
Buying these four hoses individually would cost $86.00
Our regular "set" price is $77.00
The December Internet Special Price is only $66.95!
Ref. KIT-46KHOSE December 2018 Internet Special $66.95
---
Looking for a holiday gift idea?
How about an rd enterprises gift certificate?
Just phone or email and we'll help you simplify your holiday shopping!
We also have Lotus key fobs, patches, adhesive emblems and of course "rd" t-shirts in stock!
---
Internet Special prices are only applicable to stock on hand.
Prices do not include shipping unless otherwise noted.
You must mention this internet special to receive your discount!