---
r.d. enterprises
290 Raub Road, Quakertown, PA 18951 USA
Tel: 215-538-9323
Email: rdent@rdent.com
May 2021 Specials
Each month we will feature merchandise at special prices.
Specials will change at the beginning of each month, so check back regularly.
Mention this internet special to receive your discount!
---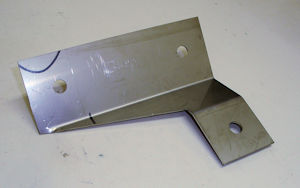 Elan +2 Muffler Bracket
Stainless steel muffler bracket. Use with (2) 50S0156 isolation mounts.
Ref. 50S0155SS May 2021 Internet Special $29.00 (regular price $34.15)
---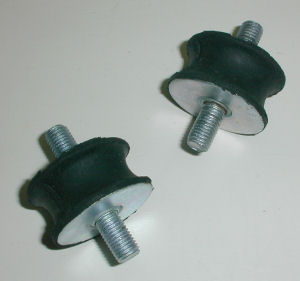 Insulator Mount

Used to attach the above muffler mounting bracket to boot floor on Elan S4 and Elan +2. Also can be used to mount electric fuel pumps, etc. 5/16-24 thread both ends

Ref. 50S0156

May 2021 Internet Special $5.00 each
(regular price $6.00 each)
---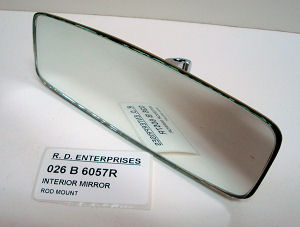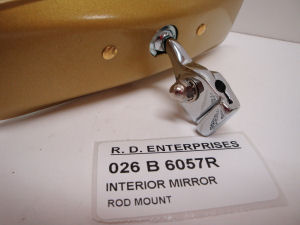 Interior Rear View Mirror for Elan
Mirror clamps onto windscreen tie rod 3/16" diameter minimum. Chrome mounting hardware; mirror head measures approx.6" x 2".
Ref. 26B6057R May 2021 Internet Special $29.00 (regular price $36.00)
---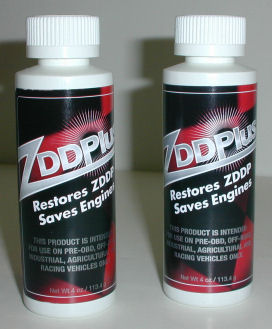 ZDDPlus Engine Oil Additive ZDDP
Time for an oil change! TwinCam engines, Renault engines, and early 907's without a catalytic converter should use oil with ZDDP.
Modern oils are hard on your old engine which was designed to run with motor oil containing ZDDP (Zinc Dialkyl Dithio Phosphate). Unfortunately this additive is no longer used in conventional and synthetic motor oils.
ZDDP alters bearing and journal surface characteristics to prevent metal-to-metal contact, protecting camshafts and tappets especially.
Just add ZDDPlus to every 4-5 quart oil change and your engine will be protected. ZDDPlus works with any conventional or synthetic motor oil.
Single 4 oz. bottle of ZDDPlus
May 2021 Internet Special $9.00 (regular price $10.95)
---
Internet Special prices are only applicable to stock on hand.
Prices do not include shipping unless otherwise noted.
You must mention this internet special to receive your discount!