---
r.d. enterprises
290 Raub Road, Quakertown, PA 18951 USA
Tel: 215-538-9323
Email: rdent@rdent.com
March 2019 Specials
Each month we will feature merchandise at special prices.
Specials will change at the beginning of each month, so check back regularly.
Mention this internet special to receive your discount!
---
Spring is coming soon! When you change the oil in your TwinCam or Renault engine be sure that your lubricant has zinc!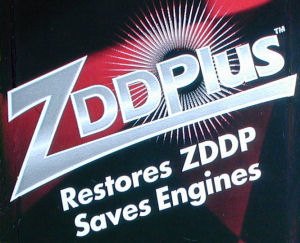 ZDDPlus
Engine Oil Additive ZDDP
Attention Elan & Europa Owners:
Avoid cam and tappet wear!
Your engine needs this additive.
Modern oils are hard on your old engine which was designed to run with motor oil containing ZDDP (Zinc Dialkyl Dithio Phosphate). Unfortunately this additive is no longer used in conventional and synthetic motor oils.
ZDDP alters bearing and journal surface characteristics to prevent metal-to-metal contact, protecting camshafts and tappets especially.
Just add ZDDPlus to every 4-5 quart oil change and your engine will be protected. ZDDPlus works with any conventional or synthetic motor oil.

March 2019 Internet Special - $8.00 each any quantity!
---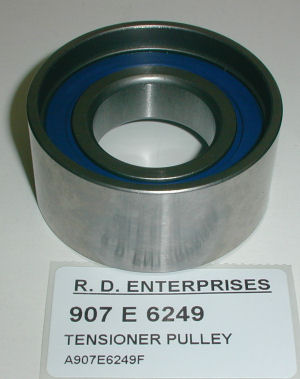 Tensioner Pulley for Elite, Eclat, Esprit, Esprit Turbo
Timing belt tensioner pulley/bearing fits all 4-cyl turbo and normally-aspirated cars except very early engines (@ 1973-4).
Ref. 907E6249 March 2019 Internet Special $45.00 (regular $54.00)
And 10% off timing belts:
Timing Belt, 4 cylinder engine
Trapezoidal tooth belt, 133 teeth, for normally aspirated Esprit S1 and S2, carbureted Turbo Esprit through 1985, and Elite/Eclat without air pump.
Ref. 907E0191R $33.00 - 10% = $29.70
HTD (High Torque Drive) belt for 4-cylinder Esprit Turbo 1986 onwards; teeth have rounded profile. Standard replacement belt.
Ref. 912E6697R $49.00 - 10% = $44.10
---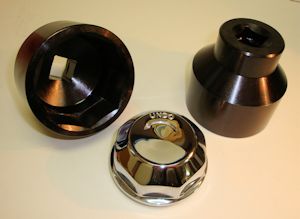 Wheel Nut Socket for Elan octagonal KO nuts
Tighten your Federal octagonal wheel nuts with a torque wrench!
This custom-made socket fits the 2.5" octagonal wheel nuts and accepts a 3/4" square drive. Use 3/4" tools or 1/2" with an adapter to loosen and tighten wheel nuts. A standard 15" 1/2"-drive breaker bar will easily tighten wheel nuts to the 180-lb torque.
Tool is steel with black oxide rust resistant coating. Made in USA.
Ref. 36T0341 March 2019 Internet Special $128.00 (regular $149.00)
---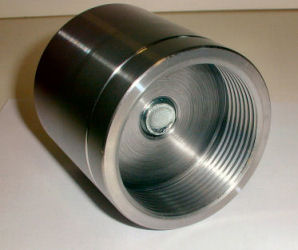 Elan Knock-On Hub Removal Tool
Remove Elan rear KO hubs with this specially designed tool and eliminate chances of bending or breaking your rear hubs. A standard hub puller will damage your hub. This tool threads directly onto the hub while the center bolt presses on the end of the axle shaft. One tool works for both RH and LH hubs.
Made in USA
Ref. 36T0286HD KO Hub Extractor March 2019 Internet Special $99.00 (regular $125.00)
---
Speedo Gear Guide
Guide for speedometer driven gear in 352 4-speed and 365 5-speed gearboxes
Ref. 74F6060 March 2019 Internet Special $43.00 (regular $52.00)
We also stock the o-ring seal and oil seal used with this part:
Ref. 46F6105 Oil Seal $13.60
Ref. 46F6107 O-Ring $2.00
---
Internet Special prices are only applicable to stock on hand.
Prices do not include shipping unless otherwise noted.
You must mention this internet special to receive your discount!