---
r.d. enterprises, ltd.
Begun by Ray Psulkowski in 1974 as a part-time business, and full time by 1976. Early days at the original Elkins Park, PA location I sold Lotus parts and performed repairs on some local Lotus cars, but stopped repairs and just sold parts by 1984. Moved to Gardenville,PA in 1986 - the first really rural location for the business and the beginning of "parts in a barn". And in 1990 moved to another barn in Quakertown, PA where I've been ever since.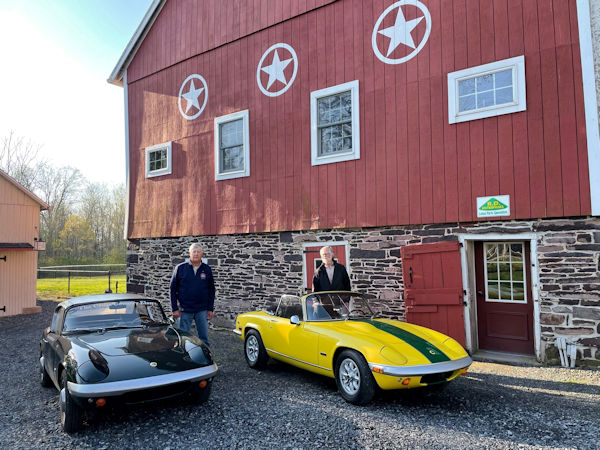 Ross Robbins and Ray in front of r.d.enterprises international headquarters, March 2021.
Ross was on an 11,000 mile road trip to the four corners of the continental USA
---
Ray's 1971 Elan S4 is on the road.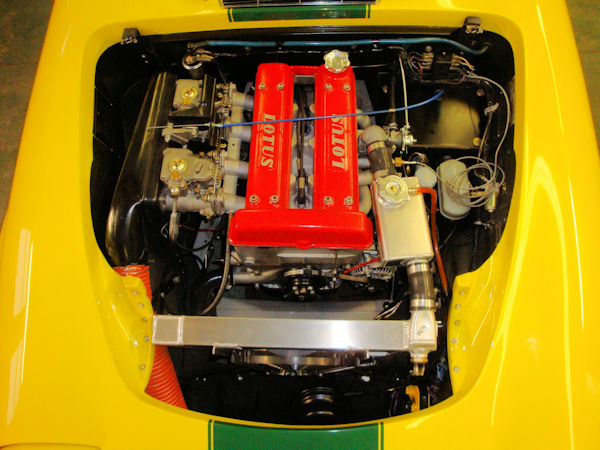 Here's a time-elapsed video of the Elan body installation from our YouTube channel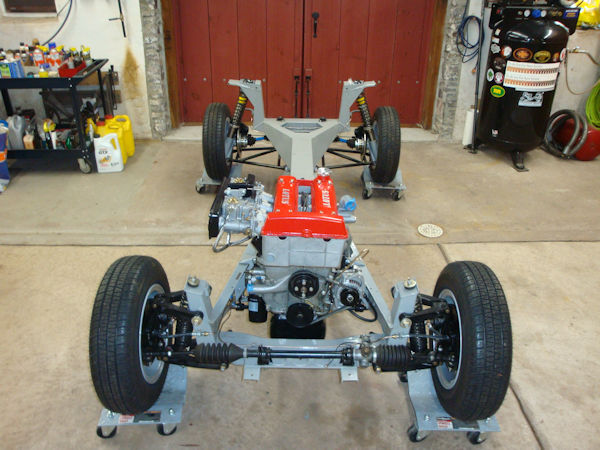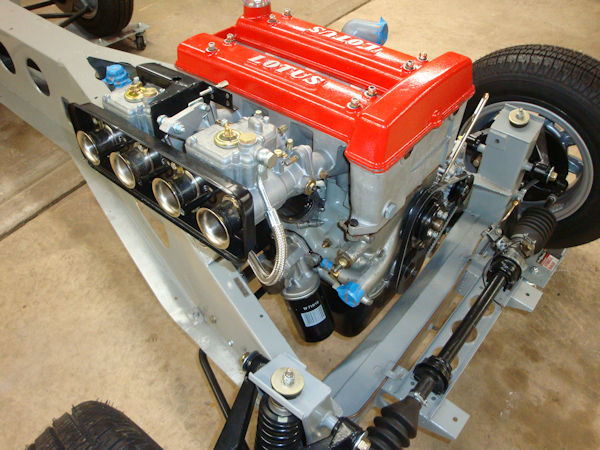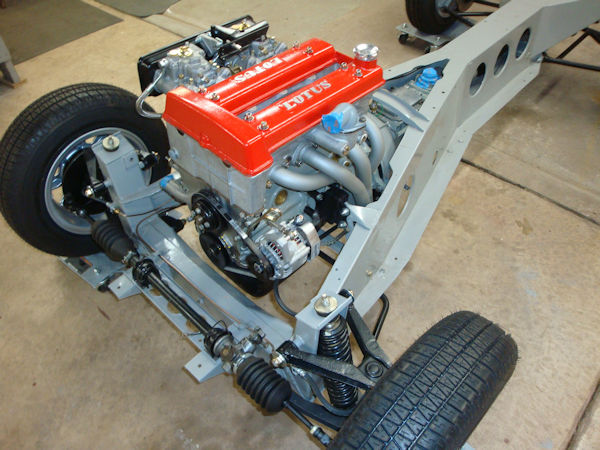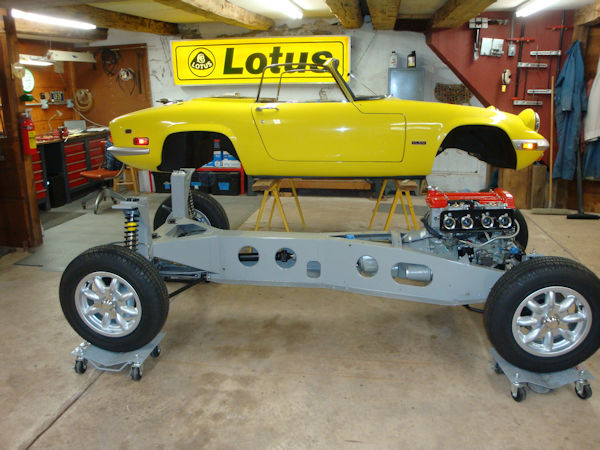 Photo Archives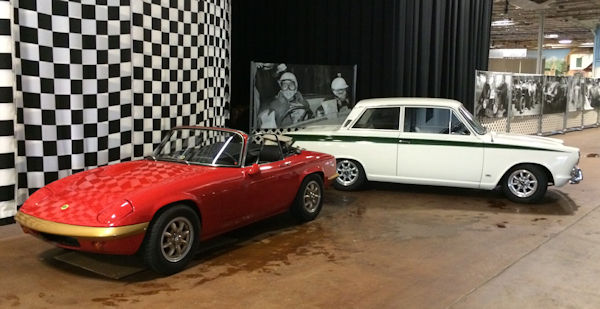 Ray's 1966 Lotus Cortina and Don Butler's Elan S4 at the Simeone Museum in Philadelpia, Best of Britain 2014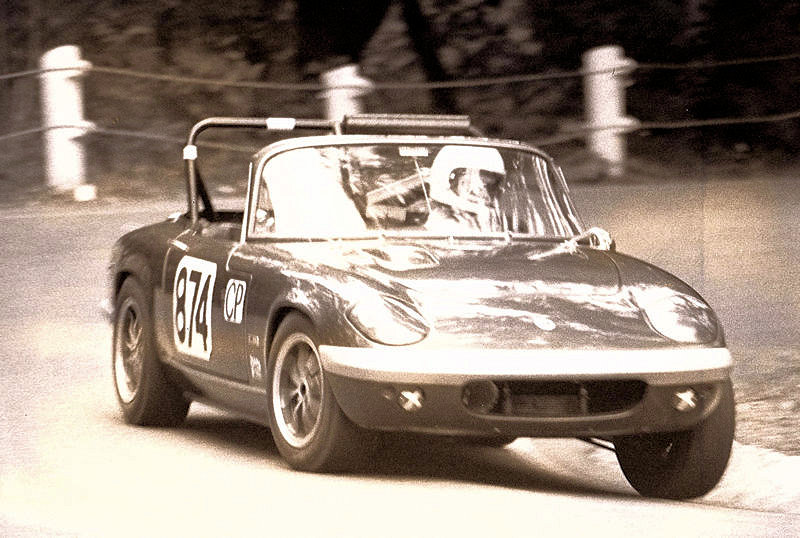 Ray driving his Elan at the Duryea Hillclimb, Reading PA in 1975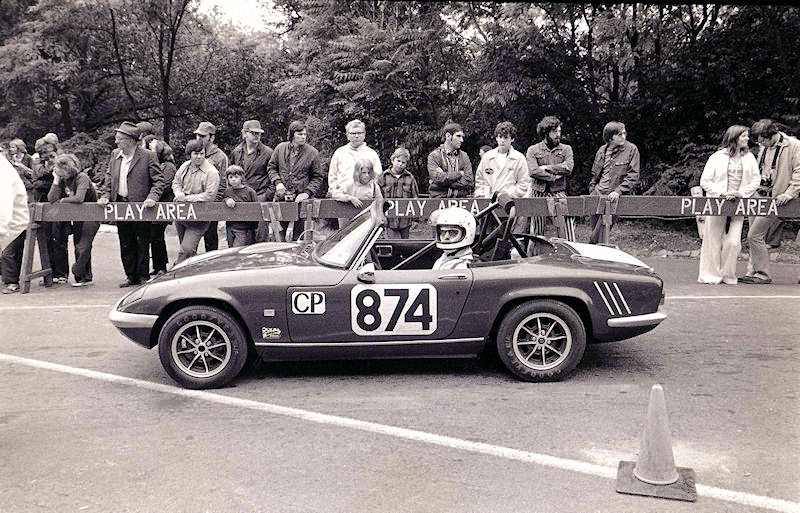 Duryea Hillclimb 1975
The Elan was probably still "street-legal" at this time.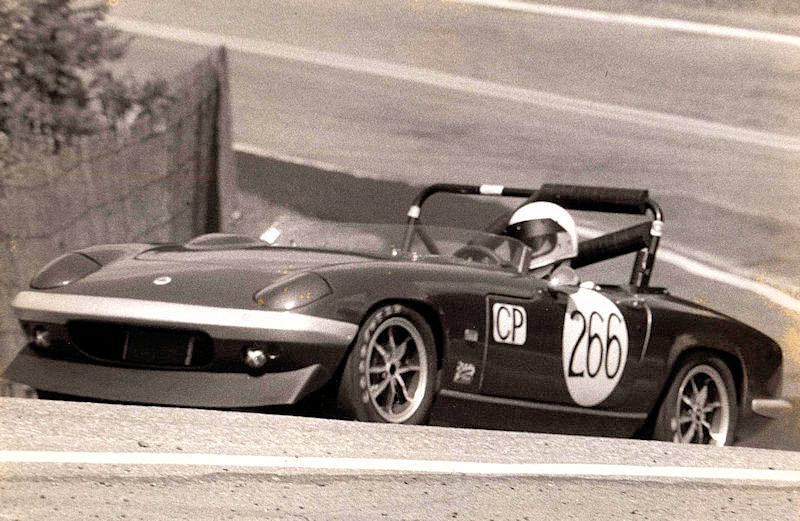 Ray driving the Elan at Giant's Despair Hillclimb, Laurel Run PA in 1976
Note the low-profile windscreen and front spoiler. Definitely not street legal now.